Win-Win Business

Long-term Cooperation

Engineer Based Procurement

Customer care
Introduction
Petro Vesta established in 2006 as an engineering and procurement company. We started our activity for oil & gas upstream and downstream projects, by employing the most expert engineers and staff for sourcing, procurement of equipment and material for various projects. Our R&D team prospect is development of Drilling equipment. After few years of honorable activities, we decide to develop our work scope and start searching new capabilities and signed exclusive agency agreements with some of the most outstanding and professional manufacturers in the world. We are honored to have a good reputation with client and manufacturers after more than a decade activity that leads us to new opportunities.
BEST FOR THE BEST is our slogan and we are honored to serve our clients with the best quality goods with the most competitive price in the shortest time.
Strategic Plan
History and Activities of PetroVesta
View Details
Organization Chart
Departments
View Details
Procurement and Engineering
Keep the Best Quality
According to the experience of the staff, our company offers several products and services.
Upstream Equipment
Drilling Bit
Drill Pipe
Casing & Tubing
Casing Running Tools
Well Completion Equipment
Downstream Equipment
Pipe & Tube
Flange
Fitting
Valve
Instrument
Engineering
Rig Inspection
Bit Running Engineering & Bit Selection
R&D for PDC Bit Production
PetroVesta Exclusive Agancies
Jindal SAW LTD
Total Pipe Solutions
Jindal SAW Limited manufactures with various manufacturing facilities in various countries, including India, the United States and Europe. Its business divisions include; Seamless Pipes and Tubes. It is engaged in manufacturing and supplying over 25,000 kilometers of line pipes and exporting approximately 14,000 kilometers of line pipes for on-shore and off-shore pipeline projects across the word.
Petro Vesta is Jindal SAW (Seamless Devision) exclusive agent in Iran for supplying:
Line Pipe as per API 5L
Drill Pipe as per API 5DP (from USA factory)
Casing & Tubing as per API 5CT
Boiler & Heat Exchanger Tube
Low Alloy Grade Products
Sinosteel Corporation
There are 86 subsidiaries under the administration of Sinosteel, among which 63 are in China and 23 abroad. It operates in Australia, South Africa, India, Singapore, Brazil, Germany, Indonesia, Vietnam, Turkey and Hong Kong. Sinosteel is one of the biggest raw material supplier and pipe manufacturer in Chinese Steel Market.
Petro Vesta is Sinosteel Stainless Steel Pipe Technology exclusive agent in Iran for supplying:
Duplex Stainless Steel Pipe
Liquefied Natural Gas (LNG) Pipe
Titanium Tube
Nickel Based Alloy Tube
Hebei Haihao Group
Hebei Haihao Group Established in 1982. It covers an area of 78,000 square meters with the building area of 55,000 square meters. Haihao have fixed assets of 30 million Yuan.
Petro Vesta is Hebei Haihao Group exclusive agent in Iran for supplying:
Flanges
Butt Weld Pipe Fittings
Forged Steel Pipe Fittings
Some of our Major Clients
Manufacturing Support and Procurement Kala Naft Company
North Drilling Company (N.D.C)
Tadbir Drilling Development Company
National Iranian Oil Company Exploration Directorate
Arvandan Oil & Gas Company (A.O.G.C)
Oil and Energy Industries Development Corporation (O.E.I.D)
Petro Gohar Farasahel Kish (P.G.F.K)
Persia Oil & Gas Industry Development Company (P.O.G.I.D)
Sarvak Azar Engineering & Development Company (S.A.E.D)
PROJECTS
Practice Makes Perfect
Referring the fulfilled projects, our company has succeeded to contribute in several projects of which some pictures are shown in the following.
POGC
PH-6 Coated Tubing
Iran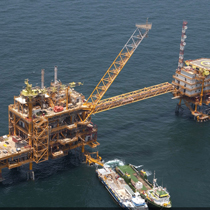 PetroPars
Tubing, Drilling Bits
Iran
IOOC
VAM Tubing, Drilling Bits
Iran
ICOFC
Hundreds Drilling Bits
Iran
CONTACT US
Our Contact Information
Address:

5th Floor, No.23, Khordad Alley, Paknejad Blvd.,
Shahrak-e-Gharb, Tehran, Iran Phone Number:
+98 21 88370701-3 Fax Number:
+98 21 88372040 Mail
[email protected]
Strategic Objectives
Improving regional and local market share in supplying drilling equipment

Technology transfer and manufacturing drilling equipment in Iran

Strategic cooperation with international firms

Specialism and consultation

Building international joint ventures to promote drilling qualify in Iran
Mission Statement
PetroVesta is a science-based trading company which is active in supplying equipment oil and gas. Our mission is to create added value and enterpreneourshipment through supplying drilling equipment and technologies by innovative ways through purchasing, manufacturing and technology transfer.
Main Strategic Values
Sustainable improvement of reputability and credibility

Pursuing the win-win business strategy

Commitment to customer care rules

Commitment to science-based and innovative business models

Commitment to team working principals